About us
Hypermarket Domino
▶ Since 2015, the most large-scale DIY Hypermarket in Caucasus "Domino" - a registered trademark and brand of Terminal West Trading LLC, offers you over 60,000 types of products for home and work space construction, repair, improvement, decoration and gardening.
▶ Homes and work space is permanently changing and transform according to our requirements, desires and taste. Therefore, Domino constanctly provides you with quality, modern materials and products, which helps you to create comfortable and practical environment for every member of the family and work team.
▶ At 12 000 square meters of the hypermarket you will find: various construction materials, varnishes and paints, joinery products, hard and soft floor coatings (laminates, parquet, carpets), wall-papers, sanitary products, heating and water supply systems, floor and wall tiles, power tools for construction and gardening, construction technologies, interior and entrance doors, furniture for home and garden, electrical goods and lighting, plants and goods for gardening, ceramics and textiles, home décor products, household chemicals, goods for recreation and travel.
▶ "Domino" team believes that every product chosen for the purpose of repair, construction, home decoration or gardening is very important acquisition for each customer. That is why we provide you every day with the best value offer, which combines several benefits, such as: quality product, variety of choices, affordable price, qualified consulting and most importantly an opportunity to shop online.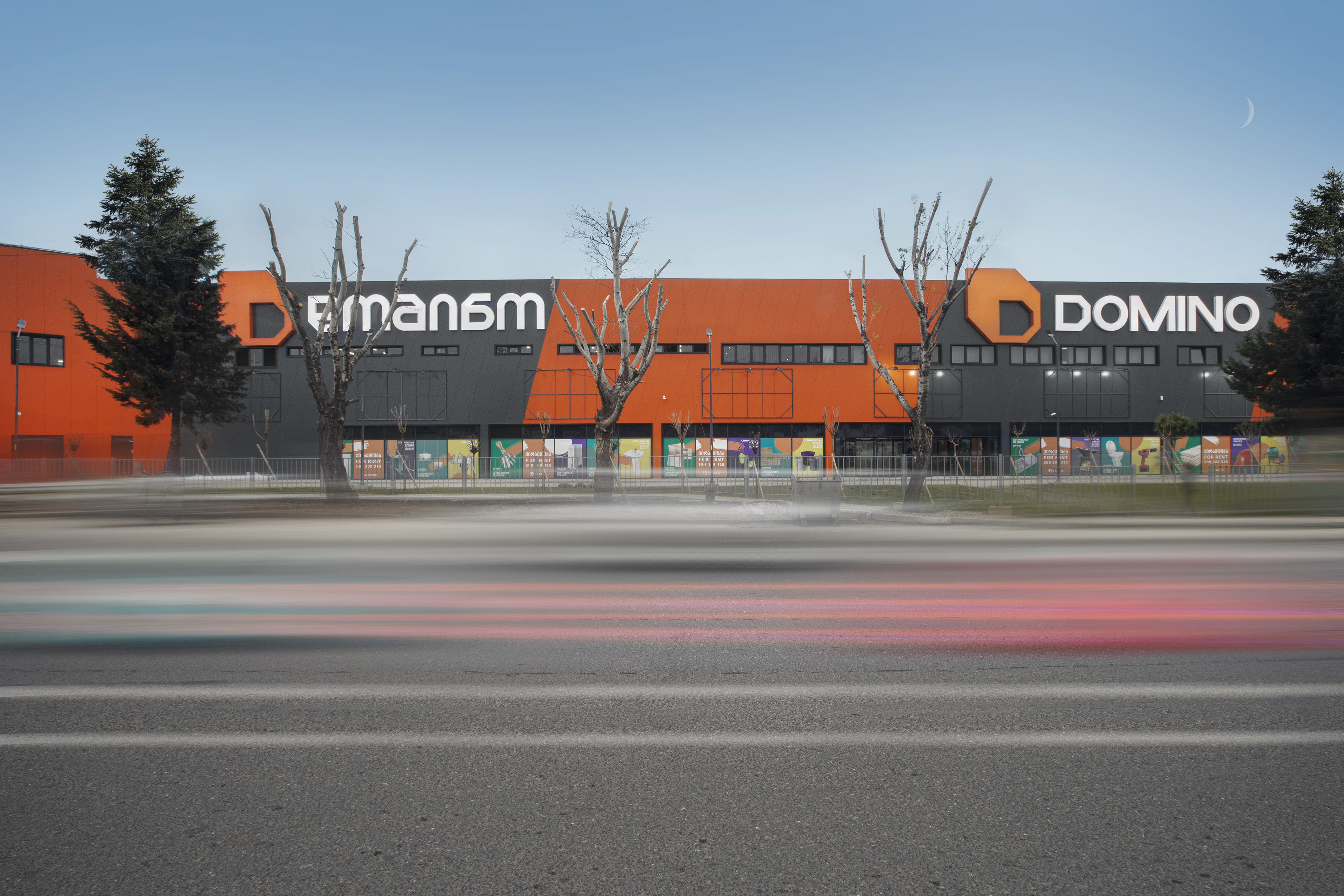 Online shop
▶ With the help of Domino online store you can easily select and buy any construction material, furniture, home decor or even plant without leaving home in every region of Georgia. The online store, on daily bases is filled up with all products offered at hypermarket.
▶ It's quite easy to shop at our online store: after quick selection of the product main category, you will shift to exact product group and ease the product search through additional filters, such as: brand, producer country, technical characteristics and etc.
▶ Look through the web-page with one scroll function. Through online catalog format of the page we categorize the offers into new, best value and the most popular products. Learn more about online shopping at our store on the link belowhow to buy online?